Journal
[ Home ] [ Up ] [ Kilometer Result ] [ Day before the Kilometer ] [ Men's Tandem Sprint Qualifying ] [ Matt & Eric Tandem Sprints from Kim ] [ Opening Ceremonies ] [ US Paralympic Cyclists ] [ We Are in Athens ] [ Dulles from Eric ] [ Roadies on the Track ] [ Cycling Feature - Olympian Magazine ] [ Spreading the Word ] [ Send off Celebration ] [ May 30 Camp - Eric ] [ Back in Wisconsin ] [ Blaine MN - August 5 ] [ Another day in life ] [ Mid-July in Wisconsin ] [ San Diego - July 6 ]
San Diego Training Camp
Wednesday, April 7
Please click on the following photo to receive a full size image.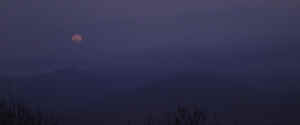 Pretty quiet here. Three days ago on our last rest day my body was just wrecked from the work I've been doing. Today's rest day feels pretty good. I think I'm getting used to this.
I think I've finally got a pretty good handle on what it's going to take to get to the Games. It goes like this. There are seven spots open on the team. They are open to any disability, which includes 4 levels of physical disability and 4 levels of mental disability, blindness, which is categorized by severety as well but they're all lumped together for competition, and 2 hand-cycle divisions, as well as seperate divisions for men and women. So I believe that makes 22 different divisions. Then as best I can tell there are on average 2-3 different cycling events that are being contested by each division, so that comes to somewhere around 60 seperate events. Each event has an established time standard that has been computed based on times at world level competition. The seven athletes, or teams, that get the closest to their time standards will be chosen to represent the U.S. at the Paralympics. Unless of course seven or more athletes/teams beat their standard, then it's the seven athletes/teams that exceed their standard by the most.
Still following me? Me neither, so I'm just going to put my head down and give'er hell when I get to race day. We'll figure the rest out when the dust settles at the end of competition May 3rd.
In the meantime I've extended my stay out here until Monday, the 12th to get some additional track time in with Matt and Eddie.
I wish I had some pictures of us training but after bringing my camera down to the track at least 5 times I've given up trying to sneak pictures in between sprints. Maybe I can get some pics on our last group ride tomorrow.
One more thing I'd like to report. My initial fear of rubbing my front wheel up against the roller on the back of the motor? That's all gone now. Tapping that roller at 25 is child's play. Yesterday we miscalculated Eddie's acceleration on the motor and, at 38 mph, in a corner, we hammered into the back of him so hard we made his motorcycle skid sideways about a foot.
Now that was exciting!
.......
I just got back from a team meeting. We got the lowdown on team selection procedures and it was as clear as, well, see above paragraph for details. All I know is that when we leave Frisco there will be a group of athletes that have been nominated, and a group of alternates just in case. Actual selection will be pending several rulings and results from drug testing. Blah, blah, blah. The fastest people will go.